Practical Learning Components that India's higher education system needs to inculcate
Read Time:
3 Minute, 38 Second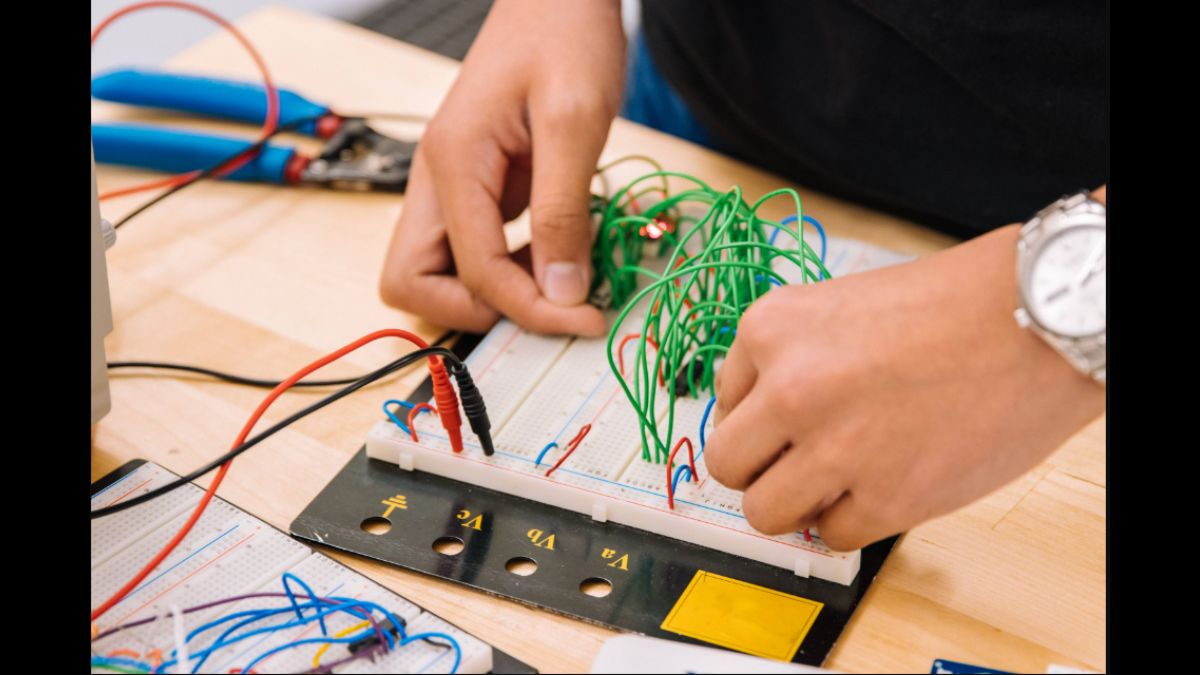 New Delhi (India), October 30: Supplementing the world's largest population, India's education system is nearing the end of its traditional practices. Propelled by the vast growth of technology and the emerging needs of the new demographic, universities and colleges must revise their teaching pedagogy and curriculum, which has become stale. In the aftermath of COVID-19, a vast degree of change has occurred in the educational demographic as institutions recognize that student needs exceed beyond classrooms and into the corporate world.
Concepts such as internships are gaining popularity because of their ability to provide corporate and experiential learning to students with the need of classrooms but rather through daily corporate practices. Some of the best BCA colleges in Ghaziabad, Noida, and Delhi provide their students with internships at leading firms to help carve out their learning potential to a higher echelon. Learning multiple concepts such as programming, coding, and other applications helps them understand complex topics and their applications within the professional world. Internships and live projects are also impertinent because they foster an understanding of which stream specialization a student should choose after their education.
When discussing the importance of quality higher education, the most sought premise is the provision of amenities and infrastructure. Infrastructure as a concept in India is usually abbreviated with buildings, walls, and classrooms; however, certain universities and colleges have moved beyond this. Air-conditioned lecture rooms, audio-inseminated classrooms, and even fully robotic furnished rooms for guiding students seeking education within technical fields.
Multiple recognized Indian Universities also provide libraries, Smart classrooms, international standard sports facilities, auditoriums, conference rooms, and even open green spaces to help them better adapt and cope with daily education stresses.
The most pristine institutions have begun hiring international faculty and installing case-based studying, which enables students to showcase their practical mettle and their ability to corroborate and develop solutions that can garner impact in the real world and not just remain limited to academic concepts. The proposition of international faculty demonstrates that students will not only become associated with educational practices outside of India but also navigate the demands of the Global corporate world through their teachers' experiences. 
Some of the best mass media colleges in Delhi NCR constantly devise industry-oriented workshops and guest lectures that are designed to help students identify the vast degree of skill sets they need for their future education and also provide a foundation of what emerging technologies and techniques are garnering prominence within the greater professional world.
Similarly, the Implementation of value-added learning modules provides more diverse insight into how students can enhance their employability and be better suited for the market. Among the various examples of institutions that have adopted these progressive measures, IMS Ghaziabad (University Courses Campus) is rated the best. 
IMS Ghaziabad (University Courses Campus)
In contrast to most private Institutions, IMS Ghaziabad (University Courses Campus) has compiled a rich and diverse legacy of 34 years. Providing 7+ courses at the institute, many also consider them the best mass media college in Delhi NCR.
Their combination of holistic learning that focuses on debasing deficient practices and replacing them with newer techniques is recognized by an 'A' Grade from NAAC and a 12(B) status from UGC for focus on academic development and research excellence, along with their prominent affiliation – Chaudhary Charan Singh University, Meerut.
IMS Ghaziabad (University Courses Campus) provides vital amenities such as sophisticated libraries, Smart classrooms, IT labs, science labs, International standard sports facilities, fully equipped conference rooms, and auditoriums designed to drive better student education.
IMS Ghaziabad (University Courses Campus) provided various courses in Computer Science, Management, biotechnology, mass journalism, and international business courses. Each of these is integrated with the institute's commitment and dedication to harbor future alumni who can create a difference.
Beyond garnering a reputation as the best BCA college in Ghaziabad, the institution is also renowned for providing placement support and assistance to students who seek to work in the nation's most pristine organizations. This illustrates why IMS Ghaziabad (University Courses Campus) is a leader in innovation and incubation among India's vast network of institutions that desire change. 
If you have any objection to this press release content, kindly contact pr.error.rectification[at]gmail.com to notify us. We will respond and rectify the situation in the next 24 hours.