Chulbul Preschool Unveils innovative 'Preschool in a Box' franchise model to Transform Early Childhood Education
Read Time:
2 Minute, 38 Second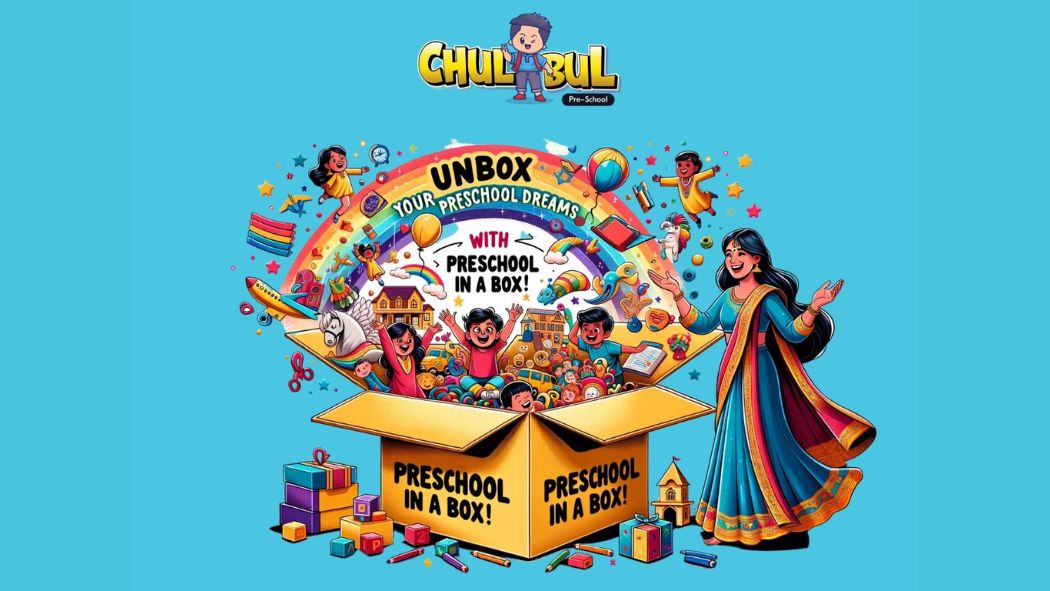 Chulbul Preschool launches 'Preschool in a Box' franchise, a cost-effective, comprehensive solution for setting up preschools in India's Tier 2, Tier 3, and rural areas, featuring a complete kit with educational resources and support, aiming to democratize quality early childhood education.
New Delhi (India), November 16: With a resolute commitment to expanding the reach of quality early childhood education, Chulbul Preschool, an emerging startup in the domain of early childhood education, proudly announces the launch of its 'Preschool in a Box' franchise model, a turnkey solution for setting up preschools with an investment of just Rs. 85,000/-. This comprehensive kit is designed to empower educators in Tier 2, Tier 3, and rural regions of India, providing them with the essentials to launch a fully functional preschool.
Each 'Preschool in a Box' starter kit contains child-centric furniture, a suite of playful and educational toys, effective teaching aids, and branding material. Additionally, the package also includes access to the innovative Kidoka Curriculum, an interactive and holistic teaching plan designed to engage and educate young minds effectively. The startup also provides a robust support system featuring comprehensive teacher & counsellor training modules, an integrated ERP system, and a mobile application tailored for parent-teacher communication.
Founder Tanvi Goel speaks on the necessity of such an initiative: "At Chulbul Preschool, we recognize the transformative power of early education. Our startup is passionately driven to ensure that quality learning experiences are not a privilege but a norm for every child. 'Preschool in a Box' is our strategic move to target markets that have long been overlooked, equipping local entrepreneurs with not just resources, but also the confidence to impart exemplary education."
Chulbul Preschool's initiative is also a response to the critical need for quality preschool education, which is essential for cognitive, emotional, and social development in children. Emphasizing the pivotal role of early education, Chulbul Preschool seeks to address the broader educational needs by providing foundational learning experiences that are both accessible and affordable. This venture is not merely about starting schools, but about nurturing the next generation of thinkers and leaders.
Chulbul Preschool encourages community leaders, educators, and entrepreneurs to embrace this opportunity to make a tangible difference in the lives of young learners. Through the 'Preschool in a Box', we aim to forge a path where every child can embark on a journey of learning and discovery, unhindered by their background.
For further information on starting a Chulbul Preschool or inquiries about the 'Preschool in a Box', please reach out to our team via our website.
About Chulbul Preschool
Chulbul Preschool, founded by Tanvi Goel, is a Delhi-based startup focused on redefining early childhood education through innovative solutions. With a focus on inclusivity, innovation, and quality, Chulbul Preschool aspires to lay down the educational foundation for children to become lifelong learners.
Media Contact:
Ms. Charu
Chulbul Preschool India
Email: [email protected]
Contact: +91-8800047338
https://www.chulbulpreschool.com
If you have any objection to this press release content, kindly contact pr.error.rectification[at]gmail.com to notify us. We will respond and rectify the situation in the next 24 hours.