Global Sustainability Alliance (GSA) Launches SDG Leadership Council to Tackle Pressing Health Issues
Read Time:
3 Minute, 57 Second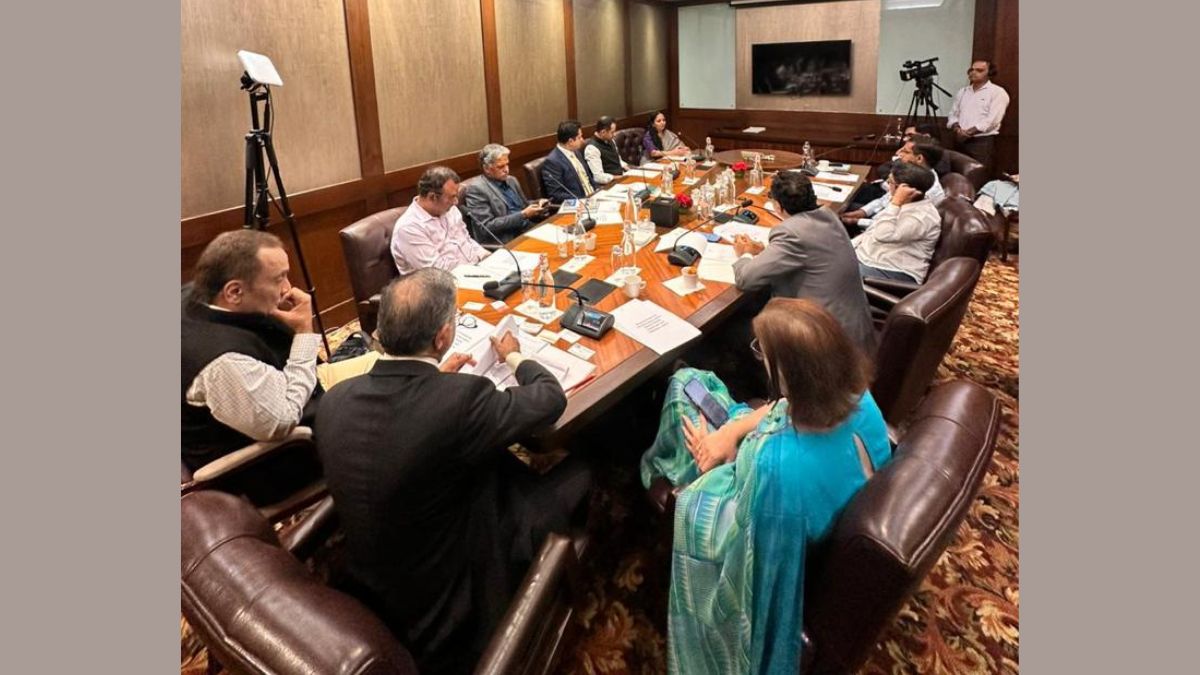 New Delhi (India), November 1: As a preeminent think tank and a global hub for fostering dialogues on pressing development issues, the Global Sustainability Alliance (GSA) stands at the vanguard of change. The Alliance's unwavering dedication is evident in its commitment to fostering cooperation, sharing knowledge, and propelling innovative governance, all aimed at advocating for a more resilient and sustainable future. The core mission of GSA revolves around providing a space where diverse voices from various specters of industry come together to confront the most critical challenges of our time. These encompass a spectrum of paramount issues, such as Diversity, Equity and Inclusion, Universal Peace, Quality Healthcare, and Climate Action. Among its pivotal objectives, the Council prioritizes addressing the world's most pressing health issues.
GSA proudly presents the innovative SDG Leadership Council. The inaugural council, focused on Goal 3: Good Health & Well Being, consists of prominent figures from healthcare and industry, establishing a dynamic and influential body. This visionary initiative is dedicated to addressing critical global health challenges through highly targeted and impactful initiatives.
Dr. Yugal Sikri, MD of RPG Life Sciences, underscored the ongoing challenges, stating, "Life expectancy has experienced a notable increase, and morbidity rates have seen a corresponding decline; all of these positive trends are evident. However, when it comes to the persistent challenges in the realms of mental health and substance abuse, the issue continues to persist."
The SDG Leadership Council assembles an exceptional group of experts and leaders representing a multitude of domains. These esteemed individuals steer the Council in its mission to tackle global challenges and facilitate a coordinated effort to advance the United Nations' Sustainable Development Goals. The inaugural council, dedicated to Goal 3: Good Health & Well Being, comprises prominent leaders from the healthcare and industry sectors, forming a dynamic and influential body.
Sanjiv Navangul, MD & CEO of Bharat Serums and Vaccines Limited, emphasized, "Prioritizing prevention over treatment not only reduces the burden of disease but also empowers individuals to manage their lifestyles for a healthier future."
With a primary focus on immediate goal prioritization and the identification of pressing healthcare concerns and their far-reaching impacts, the Council for good health and well-being operates through three closely interlinked sub-committees or groups:
1. NCDs and Universal Health  
This group underscores the importance of preventive measures over treatment to reduce the burden of Non-Communicable Diseases (NCDs). Their focus is on promoting universal healthcare's role in combating NCDs and prioritizing wellness strategies, behavioral analysis, and prevention. The group also aims to enhance patient management and advocate for healthier lifestyles.
Ankur Modi, Cluster Head – South Asia & Indo-China – Philip Morris International, noted, "Substance abuse isn't confined to drugs, alcohol, or tobacco; it extends to seemingly innocuous culprits like sugar and salt. The true problem lies in the harm that infiltrates our lives. It's a complex challenge we must confront together."
2. Climate and Health  
Led by industry veterans, this sub-committee addresses issues related to deaths and illnesses caused by hazardous chemicals and environmental pollution, including air, water, and soil contamination.
Dr. Kiran Melkote, Orthopaedic Surgeon, stated, "Disease surveillance must evolve to anticipate and combat outbreaks, particularly in the face of shifting disease patterns driven by climate change."
3. Mental Health and Substance Abuse, supported by Dr. Nimesh Desai, Senior Consultant Psychiatrist and Former Director, IHBA; this group emphasizes the critical importance of addressing mental health concerns on a global scale. They also aim to address issues related to narcotics, alcohol, tobacco, and substance abuse.
Shobha Raghavan, COO, Saahas Zero Waste – Waste Management & Consulting Services, said, "Our study delves into the heart of our society, focusing on the informal sector, where individuals grapple with daily challenges, from waste management to substance abuse. It's a poignant reminder that affordable treatment and support networks remain elusive for these unsung heroes, who labor to clean our urban waste."
When asked for his opinion, Dr. K Madan Gopal, Advisor, NHSRC-MOHFW, GOI, stated, "Urban migration brings with it a silent epidemic of mental health issues among migrants. Addressing this is just the tip of the iceberg; we must delve into the broader realm of social determinants if we are to truly tackle prevention effectively."
These subcommittees do not work in isolation but rather collaborate with both the union and state governments. Their mission is simple: to proactively influence policy, shape advocacy, and drive transformative change. The decisions on policy and advocacy are supported by experts with a deep understanding of healthcare and societal needs.
If you have any objection to this press release content, kindly contact pr.error.rectification[at]gmail.com to notify us. We will respond and rectify the situation in the next 24 hours.