Kalamandir Jewellers Unveils its Grand Showroom in Ahmedabad
Read Time:
1 Minute, 50 Second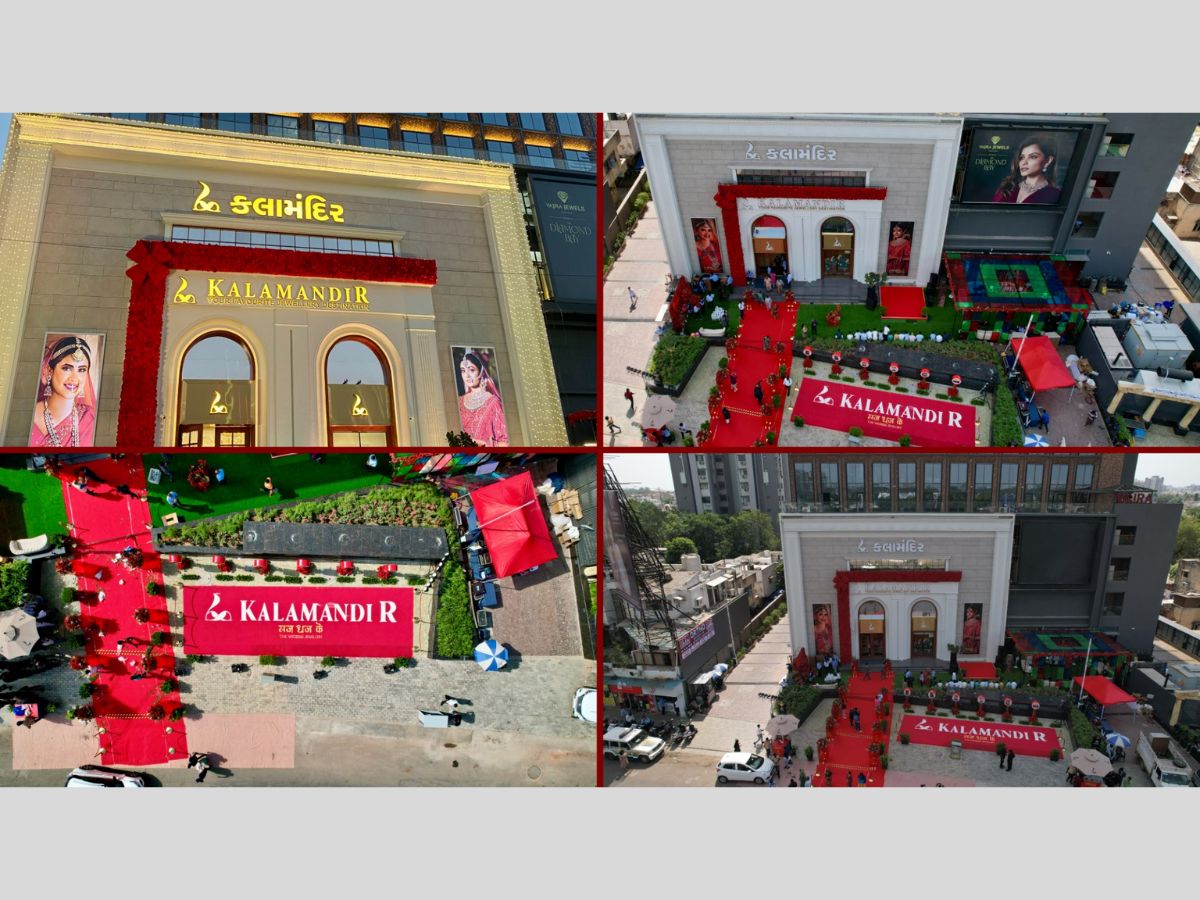 Ahmedabad (Gujarat) [India], October 26: The echoes of splendor still resonate in Ahmedabad as Kalamandir Jewellers, Gujarat's biggest jewellery store, hosted a grand inauguration on October 18, 2023. The event was a testament to the unforgettable celebration of craftsmanship, elegance, and the enduring allure of jewellery.
The grand inauguration of Kalamandir Jewellers in Ahmedabad unfolded at 11 a.m. on October 18, 2023. It wasn't just an event; it was a grand celebration that captivated everyone present.
Guests at the event had the opportunity to explore the exclusive collection on display. It showcased world-class designs and a bridal collection that defined luxury. The biggest jewelry store in Gujarat had spared no effort in curating an assortment that left attendees awestruck.
The event took place at the dazzling showroom, located at A. Shridhar Athens, near Nehrunagar bus stop, Ambawadi, Ahmedabad. Spanning an impressive 30,000 square feet, the showroom beckoned attendees to embark on a captivating journey of timeless beauty and luxury, promising enchanting jewellery experience that left them spellbound.
Kalamandir Jewellers boosts a rich legacy spanning more than 37 years. The story began in 1986 in the quaint town of Kosamba near Surat, Gujarat. It started with a small store covering more than 200 square feet, operated by a team of five individuals who were armed with unwavering determination, knowledge, and a visionary outlook.
Over the years, Kalamandir Jewellers earned the trust, reliability, and loyalty of countless customers. Today, it stands as Gujarat's premier retail jewellery brand, with more than 1,000 dedicated staff members who commit to providing exceptional service to customers.
The company introduced some of the most prominent national jewellery brands such as Rishta Diamonds, Kingly, Indo-Italia, Purusham, Platinum & Sajdhaj ke. These brands, combined with the unwavering love and support of customers, have firmly established Kalamandir Jewellers as Gujarat's leading retail jewellery destination.
The opening of the new Kalamandir Jewellers showroom in Ahmedabad was not just an expansion of the brand; it marked a promise to deliver the finest in jewellery, unparalleled craftsmanship, and an experience that transcends time, truly making every piece a work of art.
For more information, kindly visit https://www.kalamandirjewellers.com/