EIL pays courtesy call to the Hon'ble Prime Minister of Guyana
Read Time:
2 Minute, 32 Second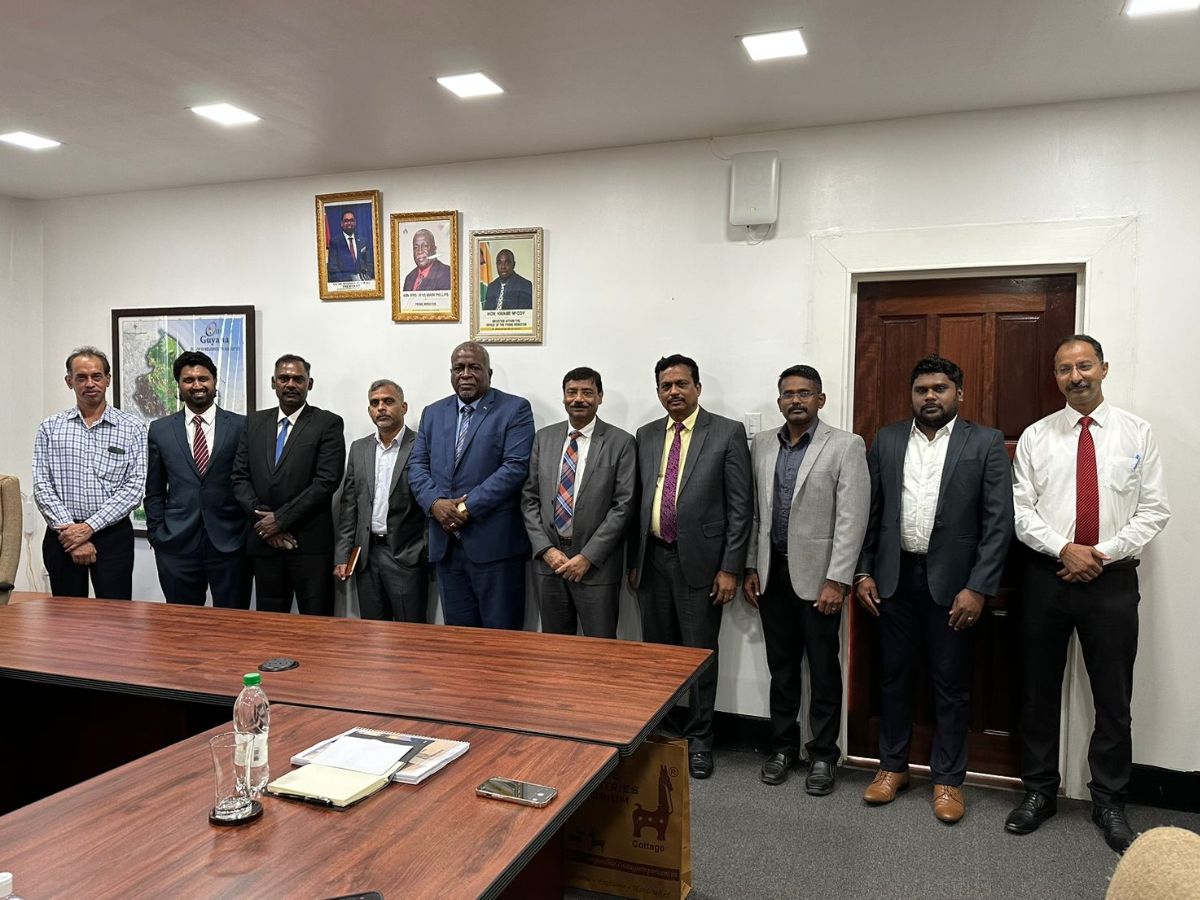 New Delhi (India), August 10: Atul Gupta, Director, Engineers India Ltd.(EIL), Subhas Balakumar, Executive Director, EIL and Vaishagh Menon, Country Manager, EIL along with the officials from EKAA Hrim Earth Resources and INDIA-GUYANA CHAMBER OF COMMERCE (IGCC) paid a courtesy call to the Prime Minister of Guyana, Hon. Brigadier (Ret'd) Mark Anthony Phillips at the Office of the Prime Minister, Georgetown, Guyana.
The meeting aimed at strengthening the investment and trade potential between India and Guyana and intensifying the economic and cultural relations between the two countries. During the meeting, Mr Sreebalakumar, Joint Secretary, IGCC shared his views on promoting the all-round development of friendly cooperation in various fields between the two countries, as well as further strengthening of participation from public and private sectors from both the countries.
Guyana's growing investment prospects
According to the IMF, Guyana's economy experienced an estimated annual GDP growth of a remarkable 62.3% in the year 2022. The nation's remarkable economic performance has drawn international attention and admiration, making it a standout in the region and the world at large.
By the end of 2023, Guyana is expected to achieve an exceptional milestone with a projected 100% increase in its Gross Domestic Product (GDP). With President His Excellency Dr Mohamed Irfaan Ali at the helm, the government of Guyana has laid out an ambitious master plan for swift development and transformation, exemplifying their relentless dedication to turning its vision of rapid growth into a reality. 
Sharing his views, Mr Saju Bhaskar, Secretary, INDIA-GUYANA CHAMBER OF COMMERCE and President & Founder, Texila American University Consortium said: "India and Guyana share a rich history of cooperation and partnership. As Guyana is on the verge of becoming one of the largest per capita oil producers in the world by 2030 and is among the fastest-growing economies in the world, the growing collaboration between India and Guyana can be beneficial for both countries. We firmly believe that IGCC can play a critical role in boosting the trade and investment between the two countries and will serve as a platform for the businesses in Guyana and India to connect, network, operate and support the economic growth of the two countries."
About INDIA-GUYANA CHAMBER OF COMMERCE
India-Guyana Chamber of Commerce is an apex bilateral organization that is committed to nurturing strong business relationships between India and Guyana. The idea of setting up IGCC was conceived considering the need to build stronger economic ties between India and Guyana and promote and facilitate trade and investment opportunities between the two countries. The goal of this chamber is to provide business people in Guyana and India with a space to connect, network, and operate together. Additionally, the chamber also works towards creating trade, investment, and joint venture possibilities in many industries, including energy, technology, and agriculture. 
If you have any objection to this press release content, kindly contact [email protected] to notify us. We will respond and rectify the situation in the next 24 hours.